About Us
Creative. Innovative. Focused.
---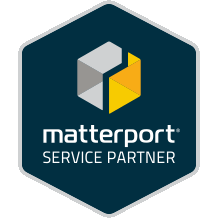 We are proud to have been selected as a Matterport Service Partner (MSP). In order to qualify for this distinction, we first had to prove our commitment to producing quality work and becoming part of a growing community of creative and marketing professionals who are pushing boundaries with Matterport. The quality of our work stems from over 30 years of experience in photography, videography and the graphic arts. Naturally, making the commitment to invest in the very best technology was an important component as well. The Matterport Pro 3D Camera produces extremely high-quality immersive 3D models. As the camera gently spins, it captures the colors and contours of a space - and calculates dimensions and spatial relationships between objects.
From Any Angle
, the results are amazing.

We are a division of Allure Ventures, a multifaceted service company utilizing proprietary photo and video technologies to give our clients a competitive advantage in the markets they serve. Founded in 1999, we have built our business by developing close working relationships with our clients for mutual benefit.